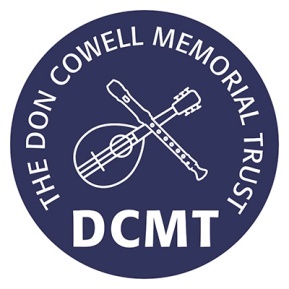 ABN: 85 632 788 315
Brief History
The Don Cowell Memorial Trust (DCMT) was set up by the VRG and the Melbourne Mandolin Orchestra (MMO) in 1980 in memory of Don who died in 1979. Don was a founding member of the VRG, a gifted recorder player and teacher and a recorder soloist of the MMO. The funds to establish the Trust were denoted by the recorder and mandolin community and other musicians to provide an annual scholarship or prize for a student of music. With a generous bequest from the Estate of Dr James Smibert, another founding member of the Guild, the Trust held its first Australia-wide solo recorder competition in 2011, with a $5,000 cash prize for the Open section and $1,000 cash prize for the Under 18 section. The winners also have an opportunity to perform with the MMO. Two more Solo Recorder Competitions have been conducted since the first, the last one held in 2016 was also open to students in New Zealand. The winner of both the Open and Under 18 section was a 16 years old William Hardy from Victoria. In 2016 and also in 2019 William was a guest solo recorder artist for the MMO. The Trust is also a regular sponsor of the Boroondara Eisteddfod and the Waverley Eisteddfod, now known as the Monash Youth Music Festival.
The DCMT Board is responsible for the planning and management of DCMT activities while the Trustees are responsible for managing the funds and approving any plans and proposed use of the funds.
Trustees:
Jill Johnson, MMO member
Stephen Morey, MMO member
Liz Zetzmann, VRG member
Board Members
Suzanne Palmer-Holton, VRG President
Kon Wong, VRG Committee member
Elisabeth Middleton, VRG member
Stuart Mattingley, VRG member
There is a vacancy for a representative from the MMO.
Activities:
In March 2018 the Trust and members of the VRG Committee met with Ryan Williams, a recorder artist, to discuss how best to promote the recorder to young people. As a result of this meeting, a recorder festival for young players between the ages of 5 to 20 will be held on 5-6 October 2019 at the Melba Hall, Melbourne University. Please visit melbournerecorderacademy.org for more details. This initiative will be jointly funded by the Trust and the VRG.
The Monash Youth Music Festival 2019, Recorder Solo & Ensembles was held on 14 August 2019 at the Huntingtower Co-Educational Day & Boarding School. It attracted a healthy number of entries: 33 solo & 8 Ensembles. The Adjudicator was Ryan Williams & the Official Accompanist was Elizabeth Middleton, DCMT Board member. The Trust was the sponsor of the 13 to 18 years Solo section which was won by Orr Zaacks.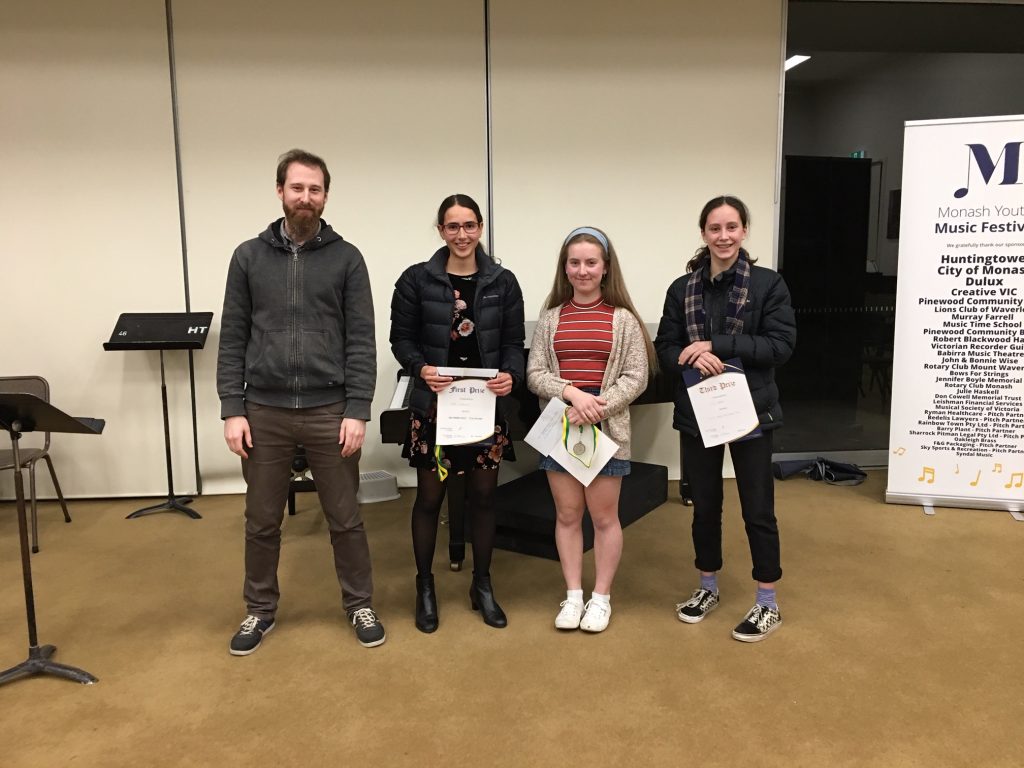 For further information please contact DCMT:
Contact DCMT